We are proud to present our keynote speakers at this year's EuroPython.
Guido van Rossum
Guido van Rossum Q&A
In this session, you'll get a chance to get your questions answered by Guido van Rossum, our retired BDFL.
In order to submit a question, please use the following Google form: Guido van Rossum Q&A: Question Submission.
About Guido van Rossum
Guido van Rossum is Python's creator. He is Dutch, but lives in the San Francisco Bay Area. Until July 2018 he was Python's BDFL (Benevolent Dictator For Life), and he is still deeply involved in the Python community (especially in the area of language design). Until October 2019 he was a Principal Engineer at Dropbox. He is now retired. He loves parentheses.
Siddha Ganju
30 Golden Rules of Deep Learning Performance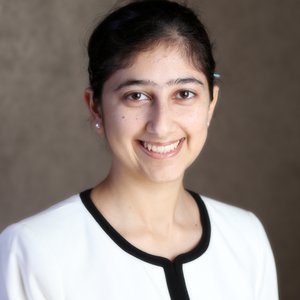 "Watching paint dry is faster than training my deep learning model."
"If only I had ten more GPUs, I could train my model in time."
"I want to run my model on a cheap smartphone, but it's probably too heavy and slow."

If this sounds like you, then you might like this talk.

Exploring the landscape of training and inference, we cover a myriad of tricks that step-by-step improve the efficiency of most deep learning pipelines, reduce wasted hardware cycles, and make them cost-effective. We identify and fix inefficiencies across different parts of the pipeline, including data preparation, reading and augmentation, training, and inference.

With a data-driven approach and easy-to-replicate TensorFlow examples, finely tune the knobs of your deep learning pipeline to get the best out of your hardware. And with the money you save, demand a raise! 
About Siddha Ganju
Siddha Ganju, an AI researcher who Forbes featured in their 30 under 30 list, is a Self-Driving Architect at Nvidia. As an AI Advisor to NASA FDL, she helped build an automated meteor detection pipeline for the CAMS project at NASA, which ended up discovering a comet. Previously at Deep Vision, she developed deep learning models for resource-constrained edge devices. Her work ranges from Visual Question Answering to Generative Adversarial Networks to gathering insights from CERN's petabyte-scale data and has been published at top-tier conferences including CVPR and NeurIPS. She has served as a featured jury member in several international tech competitions including CES. As an advocate for diversity and inclusion in technology, she speaks at schools and colleges to motivate and grow a new generation of technologies from all backgrounds.
LinkedIn: https://www.linkedin.com/in/sidgan/
Twitter: https://twitter.com/SiddhaGanju
Website: http://sidgan.me/siddhaganju
Naomi Ceder
Staying for the Community: Building Community in the face of Covid-19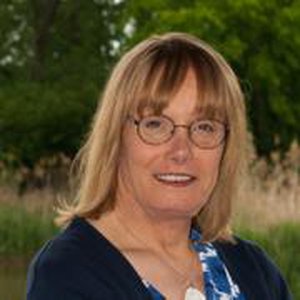 Python communities around the world, large and small are facing loss - from the loss of in person meetups and conferences to the loss of employment and even the potential loss of health and life. As communities we are all confronting uncertainty and unanswered questions. In this talk I would like to reflect on some of those questions. What are communities doing now to preserve a sense of community in the face of this crisis? What might we do and what options will we have for coming events? How can we build and foster community and still keep everyone safe? What challenges might we all face in the future? What sources of support can we find? What are our sources of optimism and hope?
About Naomi Ceder
Naomi Ceder earned a Ph.D in Classics several decades ago, but switched from ancient human languages to computer languages sometime in the last century. Since 2001, she has been learning, teaching, writing about, and using Python.
An elected fellow of the Python Software Foundation, Naomi served as chair of its board of directors. She also speaks internationally about the Python community, and on inclusion and diversity in technology in general.
By day she leads a team of Python programmers for Dick Blick Art Materials, and in her spare time she enjoys sketching, knitting, and deep philosophical conversations with her dog.
Alejandro Saucedo
Meditations on First Deployment: A Practical Guide to Responsible Development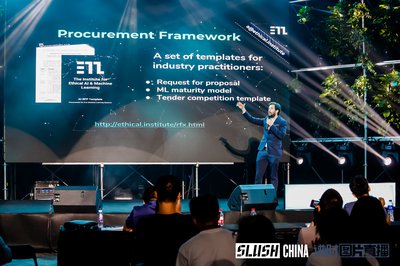 As the impact of software increasingly reaches farther and wider, our professional responsibility as developers becomes more critical to society. The production systems we design, build and maintain often bring inherent adversities with complex technical, societal and even ethical challenges. The skillsets required to tackle these challenges require us to go beyond the algorithms, and require cross-functional collaboration that often goes beyond a single developer. In this talk we introduce intuitive and practical insights from a few of the core ethics themes in software including Privacy, Equity, Trust and Transparency. We cover their importance, the growing societal challenges, and how organisations such as The Institute for Ethical AI, The Linux Foundation, the Association for Computer Machinery, NumFocus, the IEEE and the Python Software Foundation are contributing to these critical themes through standards, policy advise and open source software initiatives. We finally will wrap up the talk with practical steps that any individual can take to get involved and contribute to some of these great open initiatives, and contribute to these critical ongoing discussions.
About Alejandro Saucedo
Alejandro is the Chief Scientist at the Institute for Ethical AI & Machine Learning, where he leads the development of industry standards on machine learning bias, adversarial attacks and differential privacy. Alejandro is also the Director of Machine Learning Engineering at Seldon Technologies, where he leads large scale projects implementing open source and enterprise infrastructure for Machine Learning Orchestration and Explainability. With over 10 years of software development experience, Alejandro has held technical leadership positions across hyper-growth scale-ups and has delivered multi-national projects with top tier investment banks, magic circle law-firms and global insurance companies. He has a strong track record building cross-functional departments of software engineers from scratch, and leading the delivery of large-scale machine learning systems across the financial, insurance, legal, transport, manufacturing and construction sectors (in Europe, US and Latin America).
Linkedin: https://linkedin.com/in/axsaucedo
Twitter: https://twitter.com/axsaucedo
Github: https://github.com/axsaucedo
Website: https://ethical.institute/
Jessica McKellar
Python in Prison: how open source can change a criminal justice system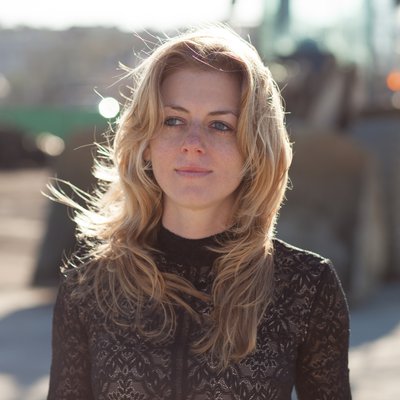 The United States has the highest incarceration rate in the world, with over 2.2 million people behind bars in our prisons, jails, juvenile facilities, and detention centers.
The system is racist and ineffective, but how do we change something so big and so economically entrenched, especially as software engineers?
Let's look at how Python classes in US prisons are transforming rehabilitation and re-entry, and talk about what we can do as individuals and as an open source community to dismantle an unjust system.
About Jessica McKellar
Jessica McKellar is a founder and the CTO of Pilot, a bookkeeping firm powered by software. Previously, she was a founder and the VP of Engineering for a real-time collaboration startup acquired by Dropbox, where she then served as a Director of Engineering. Before that, she was a computer nerd at MIT who joined her friends at Ksplice, a company building a service for rebootless kernel updates on Linux that was acquired by Oracle.
Jessica is a former Director for the Python Software Foundation and PyCon North America's Diversity Outreach Chair. For her outreach efforts in the Python community, she was awarded the O'Reilly Open Source Award.
Open source meets criminal justice reform in Jessica's work with The Last Mile, a job training and re-entry program that has implemented the first computer programming curriculum inside US prisons. She teaches Python at San Quentin State Prison in California, hires formerly incarcerated software engineers, and uses that bridge between the tech industry and prisons to get people activated and acting for decarceration.